Germany Tours
Enjoy sightseeing tours and activities in the scenic and diverse country of Germany. Book online or call us for assistance with individual reservations, group tours or private charter services.
Currently in Germany, travelers from the U.S. or who have recently spent time in the U.S. need to be fully vaccinated or demonstrate an "important reason" for entering. Those who are unvaccinated or unable to show proof of recovery must self-isolate for 10 days upon arrival. The quarantine period can end on the fifth day with proof of a negative coronavirus test.
Recommended Tours and Activities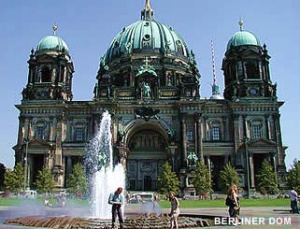 Berlin
2.5 hours or longer / tickets valid for 24 hours
See all of Berlin's top city center sights with 21 stops over 24 hours with this Hop-On Hop-Off bus tour!
From: $31.46
US Dollars
---